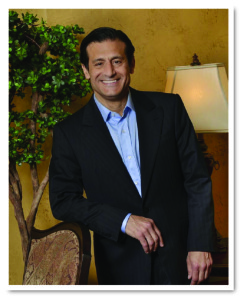 Ramsey M. Fanous, D.D.S., M.B.A.
Dr. Fanous received his dental degree from Baylor College of Dentistry in 1990 and completed his residency in Oral & Maxillofacial Surgery in 1995 at The Medical College of Wisconsin. He is certified by the American Board of Oral and Maxillofacial Surgery and is a Fellow of the American College of Oral and Maxillofacial Surgeons. He has held positions on committees on a national level with AAOMS, as well as serving on the board of the Texas Society of Oral and Maxillofacial Surgeons, and is a member of the TDA as well as the ADA.
Dr. Fanous was Adjunct Clinical Professor at Baylor College of Dentistry from 1997-2010. He was also involved in residency training at Baylor University Medical Center until 2011 and has been in charge of the maxillofacial trauma surgery division at Medical Center of Plano, a level II trauma center in the Dallas area.
Dr. Fanous has been performing the "HealthBite" Smile in a Day technique since 2010 while mastering this surgical procedure. Dr. Fanous received a M.B.A. from University of North Carolina's Kenan-Flagler School of Business in 2016. Dr. Fanous' passion is to enhance small business performance within health care and other industries by helping business owners streamline and improve their quality of life, both professionally and personally.
---
The HealthBite Center proudly serves the West Texas and New Mexico regions in cooperation with Caprock Oral & Maxillofacial Surgery.